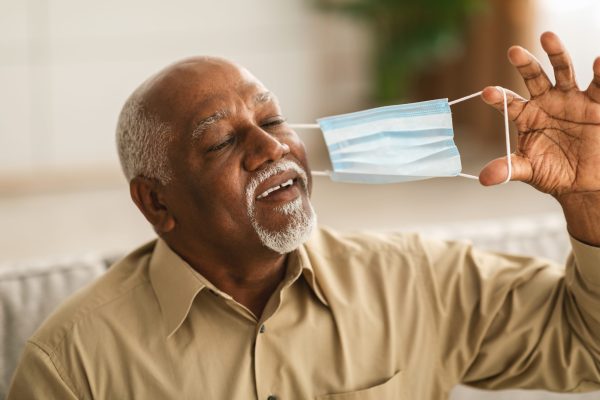 President Biden announced that the official Public Health Emergency (PHE) caused by COVID-19 will end on May 11, 2023.   What are the ramifications of this change for seniors?
1. Return of Medicare's three-day rule
Medicare has a three-day rule that is the source of angst for patients and care facilities alike. The rule states that Medicare would pay for a patient's stay in a nursing home only if the patient was admitted to the hospital for three days prior to the need for nursing home care. (Last year, the ruling in Barrows v. Becerra finally gave patients appeal rights for their observation status in the hospital.)
During the PHE, the nursing home has the option to apply a waiver and thus get a patient needed care without the three-day inpatient hospital stay. An official COVID-19 diagnosis is not required for the patient to be able to qualify for such waiver.
After the PHE ends, Medicare's three-day rule will once again become effective and the ability to obtain a waiver will end.
2. End of Medicare's Telehealth
A lot of businesses offered remote services during the PHE, including those in the healthcare industry. Medicare began paying for Telehealth visits during the PHE. Medicare's authority to pay for telehealth services expires about 5 months after the end of the PHE.
3. Changes to Medicaid
Because the pandemic brought about a greater need for healthcare, the federal government agreed to give states more Medicaid funding during that time but stipulated that the states could not drop recipients during the PHE. After the end of the PHE, state Medicaid departments will once again be able to take away Medicaid coverage for recipients who don't meet eligibility requirements. Likewise, the PHE allowed states to approve more in-home care waivers. The number of waiver program recipients will likely decrease with the end of the PHE. Finally, states could not make changes to Medicaid programs during the PHE that would result in more restrictive eligibility rules. States will soon be able to implement changes to that end. One such example is New York's push to implement more restrictive rules around qualification for in-home care and assisted living programs.
Read more related articles at:
What the End of COVID Emergencies Means for Older Adults
What The End Of The Covid-19 Public Health Emergency Will Mean For Older Adults
Also, read one of our previous Blogs at:
Click here to check out our On Demand Video about Estate Planning.
Click here for a short informative video from our own Attorney Bill O'Leary.