BUSINESS TRANSACTIONS AND FORMATIONS WITH A BUSINESS ATTORNEY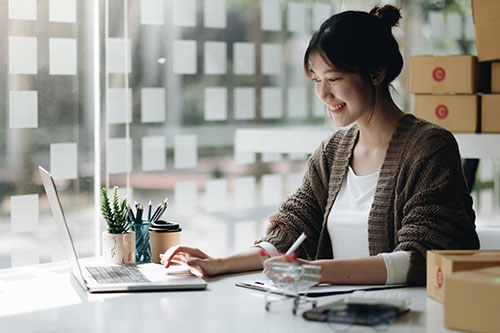 Choosing the appropriate form of business is an essential consideration for Jacksonville business owners – whether during the formation of a new business or expanding an existing one. The various business forms each offer advantages and disadvantages. These often include:
Protecting the owner's personal assets
Tax treatment
Ease of transfer
Limitation of liability
Beyond the selection and formation of business structures, business owners also need legal advice on daily matters and transactions affecting their businesses.
UNDERSTANDING FLORIDA BUSINESS TRANSACTIONS AND FORMATIONS IN DUVAL COUNTY, FLORIDA
The first step on the journey to owning your own business is a great idea. The second step is to form your business legally. This step involves drawing up legal documents and filing them with the state. This process is a critical step because it creates the legal structure for your business arrangement. It also protects your personal assets from the liabilities of your business.
WHAT LEGAL DOCUMENTS DO YOU NEED FOR YOUR FLORIDA BUSINESS?
There are many different options when creating your business, and making the right decisions now will help you avoid problems down the road. Corporate documents in Florida need to be carefully customized to properly fit the circumstances of each person or group of individuals. To start with, you need to decide how to structure your business. For example, do you want to start an LLC (limited liability corporation) or a corporation? If you want to go with a corporation, should it be an S corporation or a C corporation? There are advantages and disadvantages to each option, and making the right choice at the beginning is critical.
NAVIGATE FLORIDA BUSINESS TRANSACTIONS AND FORMATIONS WITH A JACKSONVILLE BUSINESS LAWYER
Our expert Jacksonville business attorneys work with many Florida business owners seeking asset protection. Our Jacksonville attorneys also work with owners of businesses whose needs are changing and whose form of business no longer serves their best interests.
Even after the business has been formed, there are ongoing legal needs, such as contracts and other business transactions in Florida. Having everything set up by a qualified Florida attorney can help ensure the legalities of your business don't get in the way of actually creating a successful business in Duval County and Northeast Florida.
In addition to creating your business in Florida, you need to think about what will happen when you want to retire, become incapacitated, or die. This planning is known as Florida business succession planning, and our Jacksonville business lawyers can help.
Legacy Planning Law Group is here to help you and your loved ones understand estate planning, elder law, post-death administration, and business planning in Duval County, Florida. If you're interested in learning more about our legal services from our experienced Jacksonville, Florida, business planning attorneys, please don't hesitate to contact our Jacksonville law firm by booking a call today.
How Will You Protect Your Family?
At Legacy Planning Law Group, we work with you to create a plan that protects your family and preserves your legacy so you can have confidence about what lies ahead and finish the race strong.