TRANSFER YOUR WEAPONS RESPONSIBLY WITH A FLORIDA GUN TRUST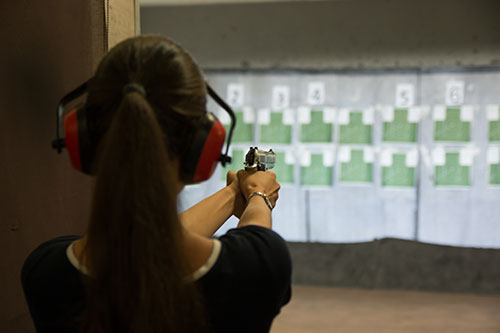 A Florida gun trust can be used to pass your gun collection to your heirs. Like other trusts, a gun trust can avoid the probate process, which is a matter of public record. A gun trust keeps your gun ownership private. You can also use a gun trust to make sure your heirs don't violate any laws. Your loved ones who inherit your guns may not be aware of the strict laws relating to using and owning certain firearms. Violations of these laws can result in severe penalties.
A gun trust in Jacksonville, FL, is also helpful for incapacity planning. If you are involved in an accident and become incapacitated, you may specify which loved ones can have access to your guns, or you can direct that they sell them. Without a gun trust, your family members may be breaking the law by handling your firearms without your physical presence.
WHY YOU NEED GUN TRUSTS IN DUVAL COUNTY
Owning and eventually passing on a firearm as an heirloom must be done with careful planning and consideration. Most federal and state gun laws carry stiff penalties for improperly possessing or transferring a firearm. If not done correctly, leaving a firearm to an heir could result in 10 years in prison and a fine of $250,000. Having a Florida gun trust in place establishes the rules for owning and transferring firearms that ensure you or your loved ones don't end up inadvertently committing a felony and paying high fines in Florida.
THE VALUE OF ESTABLISHING A GUN TRUST WITH OUR JACKSONVILLE ATTORNEYS
The potential benefits provided by a Florida gun trust include:
Privacy
Probate avoidance
Simplification in the acquisition of regulated firearms
Avoidance of annual state registration fees
In addition, a gun trust can help prevent accidental felonies when others use or are instructed to transfer a firearm as a sale, gift, or bequest. A gun trust in Duval County ensures the responsible transfer of weapons (including handguns, rifles, and shotguns) at your death or if you become incapacitated.
Our estate planning law group is here to help you and your loved ones understand estate planning, elder law, post-death administration, and business planning in Duval County, Florida. If you're interested in learning more about our legal services from our experienced Jacksonville, Florida, estate planning attorneys, please don't hesitate to contact us by booking a call today.
How Will You Protect Your Family?
At Legacy Planning Law Group, we work with you to the create a plan that protects your family and preserves your legacy so you can have confidence about what lies ahead and finish the race strong.