UNDERSTANDING FLORIDA MEDICAID PLANNING
Qualify for Medicaid and Protect Your Assets from the High Cost of Florida Long-Term Care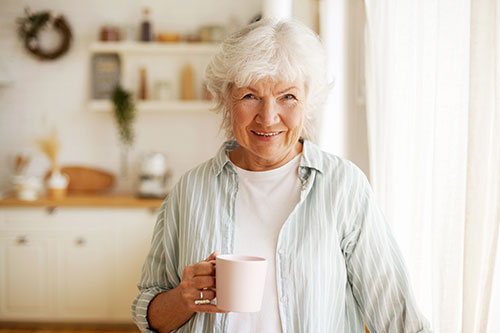 Change is life's only constant. Sometimes these changes strike without warning. If you or a loved one has experienced a sudden illness or severe accident, you understand how abruptly everything can change. Are you or a loved one suddenly in need of nursing home care? Finding and affording quality care on short notice can be stressful and draining. We can help you determine the best options for care and how to qualify for Florida Medicaid to help finance them.
Getting qualified legal counsel from a Jacksonville elder law attorney is vital before beginning the Florida Medicaid process. Our Jacksonville lawyers can give you and your family peace of mind during a difficult and uncertain time. When dealing with Medicaid, getting legal advice is critical. Without it, you could lose valuable assets to long-term care services.
WHY YOU NEED MEDICAID PLANNING IN DUVAL COUNTY, FLORIDA
Long-term care is expensive, and these costs only continue to increase as baby boomers age. The average life span of adults is increasing, translating into more years of care at increasingly higher rates. Without financial assistance, these long-term care costs could be financially devastating for a Florida senior. The cost of care could quickly deplete your entire life savings within a few years. We help you by exploring the options for Florida Medicaid.
THE FLORIDA MEDICAID MAZE
Although Medicaid requirements vary from state to state, they all share one common element: complexity. Florida Medicaid specifies an allowed income for individuals and couples to qualify for Medicaid.
Also, the applicant's total assets can't exceed a specified amount called the Individual Resource Allowance, which in Florida is only $2,000. Although particular possessions, like your home and automobile, are "exempted" when determining Medicaid eligibility, this figure is still alarming. If the applicant is married, the process becomes more complicated. The applicant's spouse can keep the couple's assets up to the Community Spouse Resource Allowance amount for the recipient to qualify for Medicaid in Jacksonville and other Florida cities.*
What can you do if the value of your "non-exempt" assets exceeds the Community Spouse Resource Allowance? If you give your extra assets away, you will encounter more significant problems. This violates the "Transfer Penalty Rule" or lookback period requirements which can disqualify you from receiving Medicaid for months or years, depending on how much you gave away.
If your need for nursing home care is immediate, the timing is urgent. Why? Because you will have to pay out of pocket, depleting your assets until you qualify for Medicaid. Our experienced Jacksonville elder law attorneys can help you or a loved one understand and qualify for Florida Medicaid while protecting your assets.
* The Community Spouse Resource Allowance amount is adjusted every year. The current amount in effect at any given time may vary depending on when the most recent figures are released.
NAVIGATE MEDICAID ELIGIBILITY WITH AN EXPERIENCED FLORIDA ELDER LAW LAWYER
Navigating Medicaid on your own could be a nightmare at best and subject you to penalties at worst. Fortunately, though, our experienced Medicaid planning attorneys can guide you through the Medicaid maze. Our Jacksonville elder law lawyers can advise you throughout the application process, ensuring that you retain the maximum income and total assets allowed by law. Meet with our Medicaid planning attorney to get started!
Legacy Planning Law Group is here to help you and your loved ones understand estate planning, elder law, post-death administration, and business planning in Duval County, Florida. If you're interested in learning more about our legal services from our experienced Jacksonville, Florida, elder law planning attorneys, please don't hesitate to contact us by booking a call today.
How Will You Protect Your Family?
At Legacy Planning Law Group, we work with you to the create a plan that protects your family and preserves your legacy so you can have confidence about what lies ahead and finish the race strong.