WE HELP YOU BUILD A LASTING LEGACY WITH CHARITABLE DONATIONS IN FLORIDA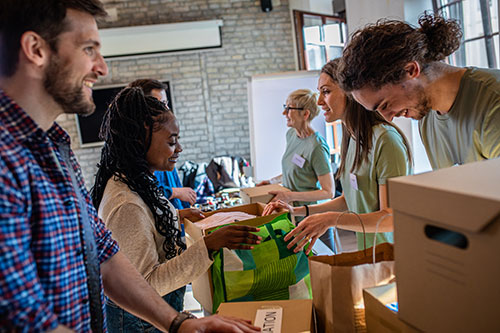 Charitable estate planning in Jacksonville, Florida, is an essential objective for many people. Thoughtful charitable planning can be one part of an overall estate plan. When done right, it goes far beyond maximizing tax deductions. It involves conversations that evoke deeply held values.
UNDERSTANDING FLORIDA CHARITABLE ESTATE PLANNING IN JACKSONVILLE
Giving some (or even all) of your assets to an important charity after you pass is an excellent option considered by many people. Today, Florida charitable estate planning is becoming a very popular way to give back to the community while getting some excellent tax benefits for you and your loved ones in the process.
ESTABLISHING A CHARITABLE TRUST IN DUVAL COUNTY, FL
A properly designed charitable trust in Florida is an excellent way to donate money or property to charities. Our legal team will work directly with you to determine the most suitable type of charitable trust based on your specific objectives. Our Jacksonville estate planning attorneys can help determine whether your loved ones should be involved in the trust along with your church, synagogue, alma mater, or other charity of choice.
Current tax codes give exceptional tax benefits for most types of charitable giving in Florida. Using our Duval County charitable estate planning services can help you maximize these benefits and reduce the overall tax burden while allowing more of your assets to go to your favorite charity.
Our estate planning law group is here to help you and your loved ones understand estate planning, elder law, post-death administration, and business planning in Duval County, Florida. If you're interested in learning more about our legal services from our experienced Jacksonville, Florida, estate planning attorneys, please don't hesitate to contact us by booking a call today.
How Will You Protect Your Family?
At Legacy Planning Law Group, we work with you to the create a plan that protects your family and preserves your legacy so you can have confidence about what lies ahead and finish the race strong.