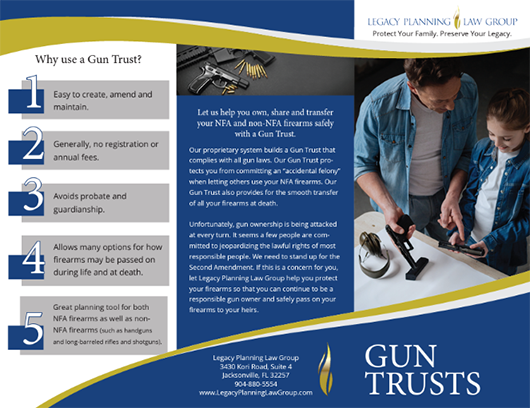 Our proprietary system builds a Gun Trust that complies with all gun laws. Our Gun Trust protects you from committing an "accidental felony" when letting others use your NFA firearms.
Download our FREE Gun Trusts Brochure and then contact us to get started on your Gun Trust.
Please complete the form to access your free brochure.