FLORIDA PET TRUSTS FOR THE CARE OF YOUR ANIMAL COMPANIONS IN JACKSONVILLE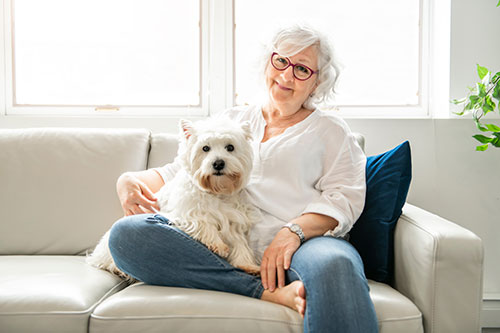 Your pet is an essential member of your family. But in the eyes of the law, pets are personal property, much like your car. That's why you can't leave money directly to your pet. So if you want to ensure your Florida pet is cared for after you're gone, establishing a pet trust is a great solution.
PET TRUSTS CAN BE PART OF AN ESTATE PLAN IN JACKSONVILLE
Depending on your resources, the type of pet you have, and what type of care they will need, our Jacksonville estate planning lawyers can help you fulfill your goals for your furry friends. For many people, simply identifying who will gain custody of the animal is sufficient. For others, making sure their pet is adequately cared for financially is a must. A pet trust in Florida allows you to leave money to care for your dog, cat, or other animals. You put someone in charge of managing and spending the funds in the trust, following your written set of instructions.
YOUR LOYAL COMPANION DESERVES FLORIDA PET PLANNING
Who is going to take care of a pet should you become incapacitated or after you pass away? Pets provide people with companionship, protection, and much more throughout life, so it only makes sense to have pet planning as part of your overall estate plan in Florida. Adding pet planning services to your Florida estate plan is a straightforward process. It can offer you peace of mind knowing that the animal members of your family will be appropriately cared for on your behalf.
Our estate planning law group is here to help you and your loved ones understand estate planning, elder law, post-death administration, and business planning in Duval County, Florida. If you're interested in learning more about our legal services from our experienced Jacksonville, Florida, estate planning attorneys, please don't hesitate to contact us by booking a call today.
How Will You Protect Your Family?
At Legacy Planning Law Group, we work with you to the create a plan that protects your family and preserves your legacy so you can have confidence about what lies ahead and finish the race strong.