AVOID FAMILY CONFLICT WITH FLORIDA BLENDED FAMILY PLANNING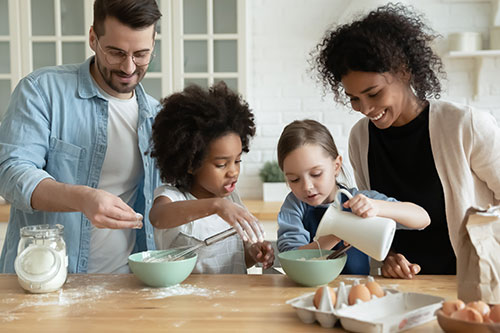 In first marriages, the couple generally has the same goals regarding their estate planning: take care of the surviving spouse for as long as they live, then whatever is left will go to the children. But second marriages are different. There may be his children, her children, and sometimes our children—a blended family. The estate planning methods you relied upon in your first marriage probably will not work in a second marriage.
WHAT IS BLENDED FAMILY PLANNING IN JACKSONVILLE, FL?
Second chances in life can bring a lot of joy, especially when getting remarried. Tying the knot again, however, can present some unique challenges that need to be addressed to avoid drama and legal difficulties down the road. Knowing how your Florida estate plan provides financial support for your new blended family members is essential.
If you've been married more than once, and especially if you have children from multiple marriages, our Jacksonville estate planning attorneys can help you create a clear and comprehensive estate plan that ensures your wishes are followed. Our goal is to maintain family harmony.
WORKING WITH AN EXPERT ESTATE PLANNING LAWYER FOR BLENDED FAMILY PLANNING
Our experienced estate planning lawyers can help with second marriage planning. Our Jacksonville attorneys will address the many questions that require direct answers. In most second marriages, each party has their own set of assets. So it's essential to know what will happen to these items should one spouse or both pass away.
For example, each spouse may have a different set of objectives regarding passing belongings on to their children from their prior marriage. If each party clearly expresses their intentions through legal documents, there will be no misunderstandings, and everyone will get the assets you want them to receive.
START ESTATE PLANNING FOR YOUR BLENDED FAMILY IN DUVAL COUNTY, FL
Estate planning for blended families requires a mix of sincerity, communication, and very carefully crafted legal documents. While this is not always a comfortable process, it is much better to work through it now so your loved ones can avoid even more painful legal proceedings after you are gone. We help you by designing a custom estate plan for your unique blended family.
Our estate planning law group is here to help you and your loved ones understand estate planning, elder law, post-death administration, and business planning in Duval County, Florida. If you're interested in learning more about our legal services from our experienced Jacksonville, Florida, estate planning attorneys, please don't hesitate to contact us by booking a call today.
How Will You Protect Your Family?
At Legacy Planning Law Group, we work with you to the create a plan that protects your family and preserves your legacy so you can have confidence about what lies ahead and finish the race strong.