HELPING LOVED ONES WITH DISABILITIES IN JACKSONVILLE, FLORIDA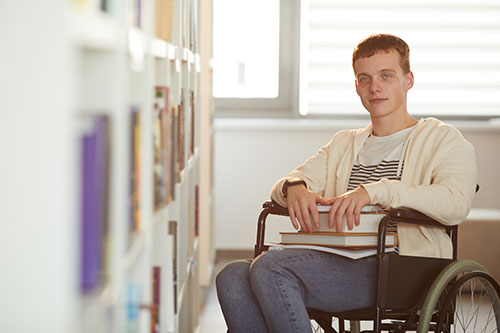 Florida special needs estate planning focuses on providing for the unique needs of our loved ones with disabilities when we can't be there to advocate on their behalf. We help parents of children with special needs make careful estate planning decisions to coordinate financial, legal, and special care needs – both now and in the future.
WHY DO I NEED A FLORIDA SPECIAL NEEDS TRUST?
Effective Florida special needs planning often involves creating a special needs trust in Florida. Special needs trusts are a critical component of effective estate planning if you have a loved one with a disability who needs care and support after your passing. A special needs trust is the most effective way for many parents to help their child with a disability. The trustee manages resources while also maintaining the child's eligibility for public assistance benefits such as Supplemental Security Income and Florida Medicaid.
A common type of special needs trust is called a third-party trust, where someone other than the special needs individual sets up the trust for the benefit of the disabled person. Usually, parents and grandparents set up third-party special needs trusts. These types of trusts can either be established as a stand-alone trust created during the lifetime of the parent or grandparent, or be contained within an existing living trust that is created after you pass away.
A third-party trust is funded with the parent's or grandparent's assets or life insurance (instead of the special needs individual's assets). Our Florida estate planning attorneys can help you establish the right trust for your special needs loved one in Duval County, depending on your unique special needs planning goals. There are other types of special needs trusts, such as first-party trusts and pooled trusts.
Our estate planning law group is here to help you and your loved ones understand estate planning, elder law, post-death administration, and business planning in Duval County, Florida. If you're interested in learning more about our legal services from our experienced Jacksonville, Florida, estate planning attorneys, please don't hesitate to contact us by booking a call today.
How Will You Protect Your Family?
At Legacy Planning Law Group, we work with you to the create a plan that protects your family and preserves your legacy so you can have confidence about what lies ahead and finish the race strong.