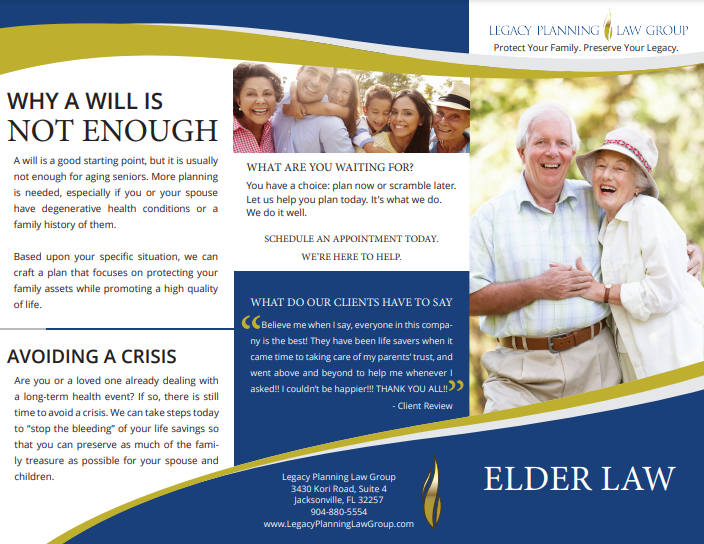 A KNOWLEDGEABLE ELDER LAW ATTORNEY IS A MUST…
As you get older, you look for doctors that specialize in your unique health concerns. Your attorney should be no different. We are uniquely positioned to enhance the planning you may have already done while preparing you and your family for the challenges that come with aging.
As elder law attorneys, we help you plan for a variety of issues, including long-term care planning, foundational estate planning, asset protection, and so much more.
Download our free Elder Law Brochure and contact us to get started with our elder law services.
Please complete the form below to receive your FREE Elder Law Brochure.