How to protect everything you've earned and everyone you love…
For generations… With estate planning
How To Avoid The Top 3 Critical Estate Planning Mistakes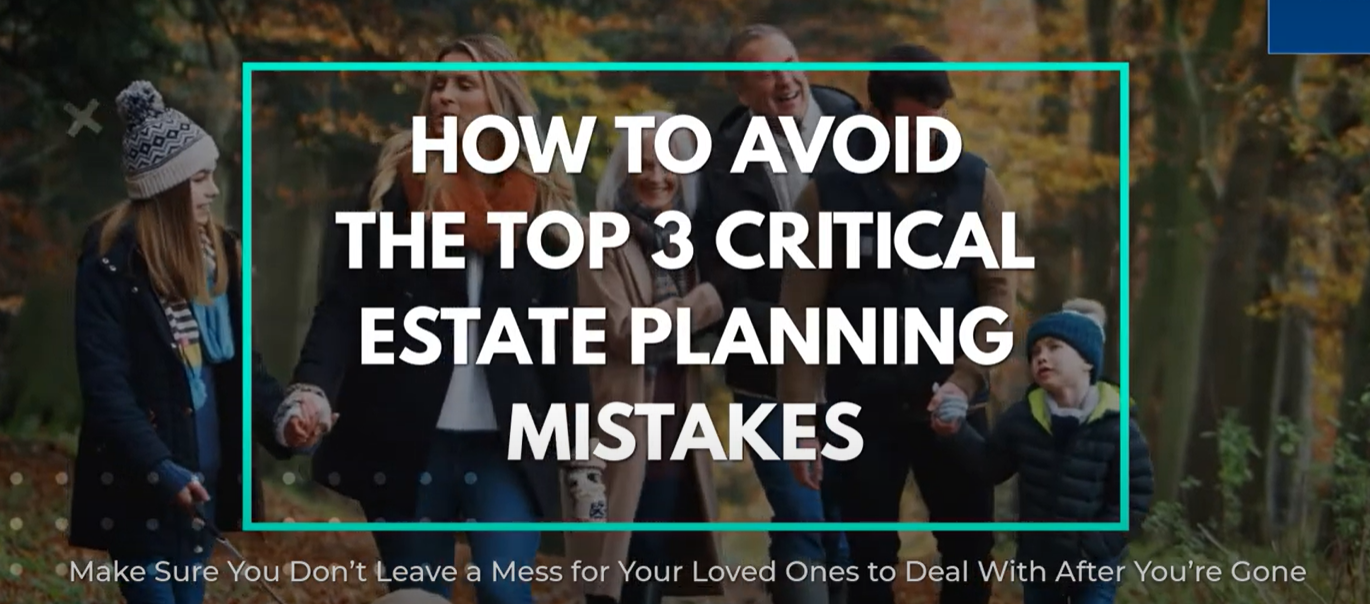 In This Video You Will Learn…
The 3 critical mistakes that most clients make when estate planning.
How to have complete confidence that your family will be taken care of, even when you're not around to do it yourself.
How to protect yourself and your loved ones from the effects of poor planning or procrastination.
How you can ensure your family's wealth stays within your family.
The simple legal strategy that could make all the difference for your family.
How you can ease any family tensions and make sure the right plans are in place to protect you, your assets, and most importantly, everyone you love.
Because at the end of the day, We take great pride in ensuring our clients are protected, their wishes are carried out, and their families don't suffer from the undue stress of lack of planning or poor planning…
Meet William
Estate Planning & Elder Law Attorney
Bill O'Leary is deeply committed to simplifying the planning process, ensuring it's straightforward and approachable. Throughout his legal journey, he's focused on assisting families in finding the tranquility that arises from meticulous preparation, concluding their journey with resilience, and establishing a lasting heritage centered on familial unity.