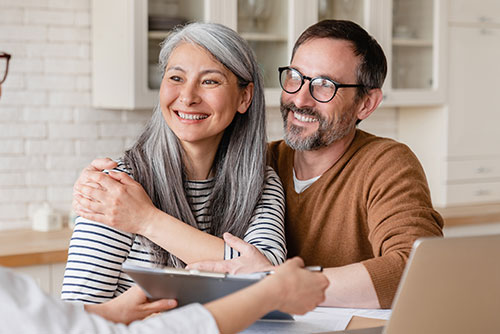 A power of attorney is an important legal document that lets you appoint someone you trust, called the agent, to help you manage your financial or medical affairs. The agent can take any action outlined in the power of attorney document. Our Jacksonville estate planning attorneys can explain why you need these documents in a variety of situations.
Different Ways to Use Your Florida Financial Power of Attorney
A power of attorney can give temporary or permanent authority to act on your behalf. They can be general in nature or limited to a particular activity, such as selling a home.
Often the agent must present the actual power of attorney document to exercise the power. For example, if another person is acting on your behalf to sell an automobile, the DMV generally requires that the power of attorney be presented before accepting your agent's authority to sign the title. Also, an agent who signs documents to buy or sell real estate on your behalf must present the power of attorney to the title company. Similarly, the agent has to present the power of attorney to a broker or banker to open or close an account or buy or sell investments. Our Jacksonville estate planning attorneys help you prepare these documents so they are ready when you need them.
Adding a Florida Medical Power of Attorney to Your Estate Plan
A medical power of attorney in Florida is also called a health care surrogate designation. It allows a trusted person to make health care decisions on your behalf in an emergency and may be part of your advance directives for end-of-life care. If you don't have a health care surrogate or financial power of attorney and become incapacitated, family members may need to go to court to be appointed to act as your guardian. If there isn't anyone to take the role, a complete stranger may be named. Selecting your surrogates before a medical emergency makes things easier for you and your family. Our Florida elder law lawyers specialize in preparing for health care emergencies.
Start Your Estate Plan with a Florida Power of Attorney
Powers of attorney are an important part of any good estate plan. Even if you don't have a will in place yet, getting a power of attorney is a great initial step. Our experienced Jacksonville elder law lawyers and Florida estate planning attorneys can help you set up a power of attorney for financial and healthcare matters. We can discuss your reason for having a power of attorney, whether it needs to have broad or limited powers, and recommend any other relevant estate planning documents helpful to your situation, such as:
Wills
Trusts (revocable living trusts and irrevocable trusts)
Advance directives (living will, DNR, and health care instructions)
Our estate planning law group is here to help you and your loved ones understand estate planning, elder law, post-death administration, and business planning in Duval County, Florida. If you're interested in learning more about our legal services from our experienced Jacksonville, Florida estate planning attorneys, please don't hesitate to contact us by booking a call today.
How Will You Protect Your Family?
At Legacy Planning Law Group, we work with you to the create a plan that protects your family and preserves your legacy so you can have confidence about what lies ahead and finish the race strong.