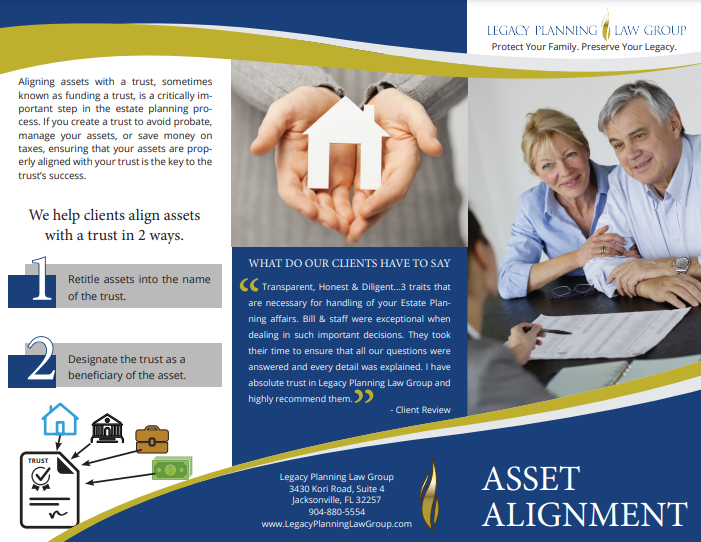 WHAT IS ASSET ALIGNMENT?
While creating a trust is a great solution for managing your estate for when you die or become incapacitated, unless your assets are "aligned" with your trust, it will be of little value. Assets must be aligned with the trust to keep them out of probate court and accomplish the many good things a trust is designed to do. This is called "asset alignment." It is also known as the "funding" of a trust.
Download our FREE Asset Alignment Brochure and then contact us to get started with our asset alignment services.
Please complete the form below to receive your FREE Asset Alignment Brochure.