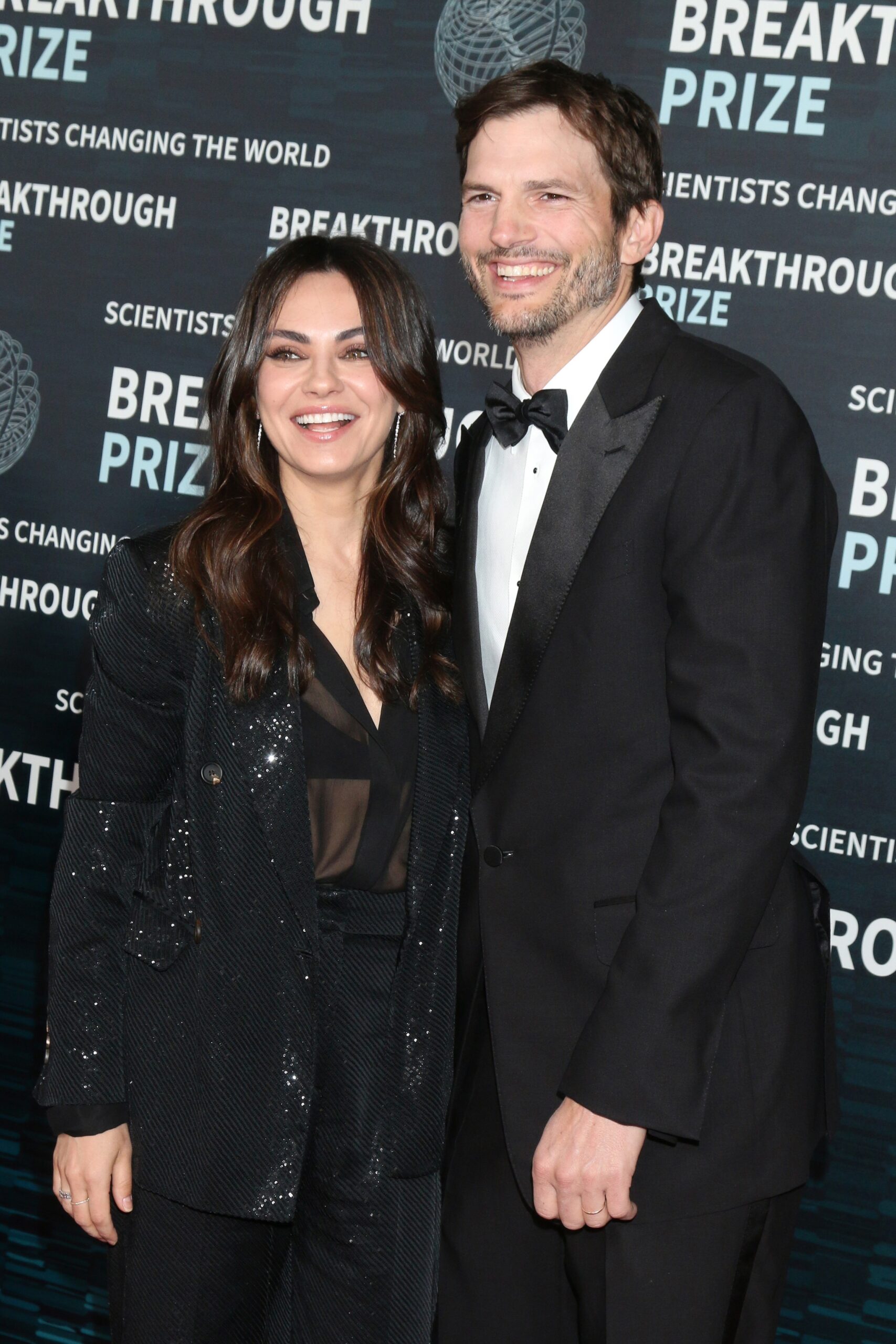 Ashton Kutcher and Mila Kunis's plan to leave no money to their children is causing a stir on social media amid the 'nepo baby' debate
Earlier this week, comments Kutcher made about his and Kunis's decision not to set up trust funds for their children resurfaced on Twitter via pop culture account Pop Tingz, which has about 54,000 followers.
The original tweet said the couple "don't want their children to become spoiled and entitled, and want them to be motivated to work hard."
The tweet reflects comments Kutcher made in an interview with Dax Shepard on the Armchair Expert podcast in 2018. As Insider reported at the time, the "No Strings Attached" actor said he and Kunis plan to give their reported combined net worth of about $275 million away to charity rather than their children.
The couple, who married in 2015, have two children: Wyatt Isabelle, 8, and Dimitri Portwood, 6.
"I'm not setting up a trust for them," Kutcher said. "We'll end up giving our money away to charity and to various things."
He went on to say that his children are already "living a really privileged life and they don't even know it," and that he and Kunis will do what they can to keep them from growing up spoiled or entitled.
His only concession is that he said they would offer financial support to his children if they wanted to start a business.
"If my kids want to start a business, and they have a good business plan, I'll invest in it. But they're not getting trusts," Kutcher said.
Even though Kutcher made those comments before the nepo baby phrase was even coined, social media users have still chimed in this week.
One tweeted that Kutcher and Kunis decided not to leave their kids money because they'd seen the social media reaction to nepo babies.
"They saw how you've been cooking nepo babies on here," the user wrote.
Another tweeted: "Imagine being lucky enough to be born into wealth and your parents tell you 'WE'RE rich, not you.' lmao."
Singer-songwriter Chioma also tweeted in response, referencing the Hollywood's nepotism debate: "Honestly that's so sad to be the only rich kids missing out on nepo money."
Some users called for Kutcher and Kunis to consider leaving some money to their children. "Coming from someone who's family has no money to pass down and I to raw dog life in THIS economy … at lease save them 10k or something damn," one user wrote.
Although Kunis has not directly spoken about her and Kutcher's plan, she made her own views on the topic of raising her children without spoiling them very clear before her husband did.
According to Elle magazine, the "Bad Moms" actor told Entertainment Tonight in 2017 that she and Kutcher were determined not to "raise assholes. There's enough assholes in this world! We don't need to contribute. But, you know, there's some nice people."
Read more related articles here:
Ashton Kutcher and Mila Kunis intend to disinherit their children
Ashton Kutcher and Mila Kunis spark debate over resurfaced comments about not leaving children inheritance
Also, read one of our previous Blogs here:
Click here to check out our On Demand Video about Estate Planning.
Click here for a short informative video from our own Attorney Bill O'Leary.