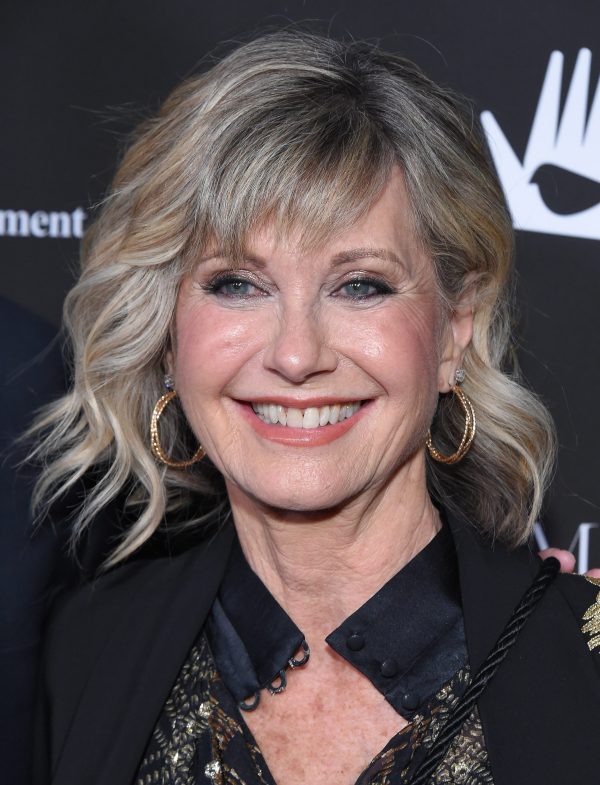 Olivia Newton-John had an Estate Plan that carried out all her wishes.
Olivia Newton-John had an Estate Plan that carried out all her wishes.The Australian singer and actress was worth $60million (£56million) at the time of her death on August 8, 2022 but spent her last years giving as much as she could to charity.
Olivia Newton-John would have celebrated her 74th birthday on September 26. The Cambridge-born star earned millions for her efforts in music and entertainment, and a staggering final act of charity saw Newton-John's family splitting their inheritance with her charities.
Newton-John was first diagnosed with breast cancer in 1992 – in a tragic twist, her diagnosis came the same weekend her father died of cancer.
The Xanadu singer underwent extensive treatment including a partial mastectomy and was given the all-clear.
But in 2013, Newton-John was told she had breast cancer a second time and once again she beat the disease, getting another all-clear after treatment.
Shortly after her second diagnosis, the singer founded the Olivia Newton-John Cancer & Wellness Centre, which reportedly cost $189million (£156million), at a Melbourne hospital.
In 2015 she founded the Olivia Newton-John Cancer Research Institute and in 2020 launched the Olivia Newton-John Foundation Fund which sponsors research in herbal cancer treatments.
Unfortunately, in 2017 the star was diagnosed with stage four breast cancer.
She started selling off parts of her impressive real estate portfolio which spanned multiple countries with all of the proceeds going towards her charities.
She reportedly sold her incredible Australian abode for $4.6million (£3.8million). Newton-John had originally purchased the 187-acre property in the eighties and rebuilt her home in the early nineties.
Over her decades at the home, the star allegedly planted 10,000 trees on the property and sold it with the intent that someone equally involved and loving of wildlife would continue her work.
Newton-John also reportedly wanted to sell her Californian horse ranch, believed to be listed for $5.4million (£4.46million), but later decided to rather live out her last days at the home and transferred the ownership to her husband John Easterling, 70.
The Physical singer had married actor Matt Lattanzi in 1984 and although they would split up just over a decade later, their marriage did produce their only child Chloe Rose Lattanzi, now 36.
Newton-John got married to John Easterling, 70, in 2008, who is reportedly expected to inherit her fortune alongside Chloe.
Newton-John first rose to fame in the music industry, releasing her first single in 1966 and, seven years later, her hit Let Me Be There hit number one on the Billboard Hot 100.
Her debut album in 1971, If Not For You, held an array of tracks that peaked in Australia, North America and the United Kingdom
Over her career, Newton-John released over 25 albums and her successful singing career soon translated into Hollywood stardom.
The singer was already a well-known face on Australian television by the star of the seventies.
In 1964, while still in high school, Newton-John's acting prowess shone through as she starred in her school's production of The Admirable Crichton and became the runner-up for the Young Sun's Drama Award for best schoolgirl actress.
Following this award, Newton-John often appeared in Australian shows and telefilms, with her fame catapulting when she won the televised talent contest Sing, Sing, Sing in 1965.
In 1970 the singer was a part of the group Toomorrow which starred in a science fiction movie musical named after the group.
Unfortunately, most of the group's projects failed and they ultimately disbanded.
After Toomorrow, Newton-John embarked on her successful solo music career and returned to film in 1978 for what would become the role of a lifetime.
Newton-John starred alongside John Travolta for the first time in Grease. The dream team appeared on screen again in 1983's romantic comedy Two of a Kind.
Although she starred in less than 20 films during her life, her role as Sandy Olsson seemed to be enough to cement her star as a prominent actress.
Alongside her lucrative musical and acting careers, Newton-John was also a successful author of her memoir Don't Stop Believin' and some healthy eating cookbooks.
Read more related articles here:
Olivia Newton-John's $100 million dying wish
Olivia Newton-John's legacy: Her net worth, philanthropic efforts and beyond
Also, read one of our previous Blogs here:
The Queen's clothes and jewels: Who inherits her enormous collection?
Click here to check out our On Demand Video about Estate Planning.
Click here for a short informative video from our own Attorney Bill O'Leary.