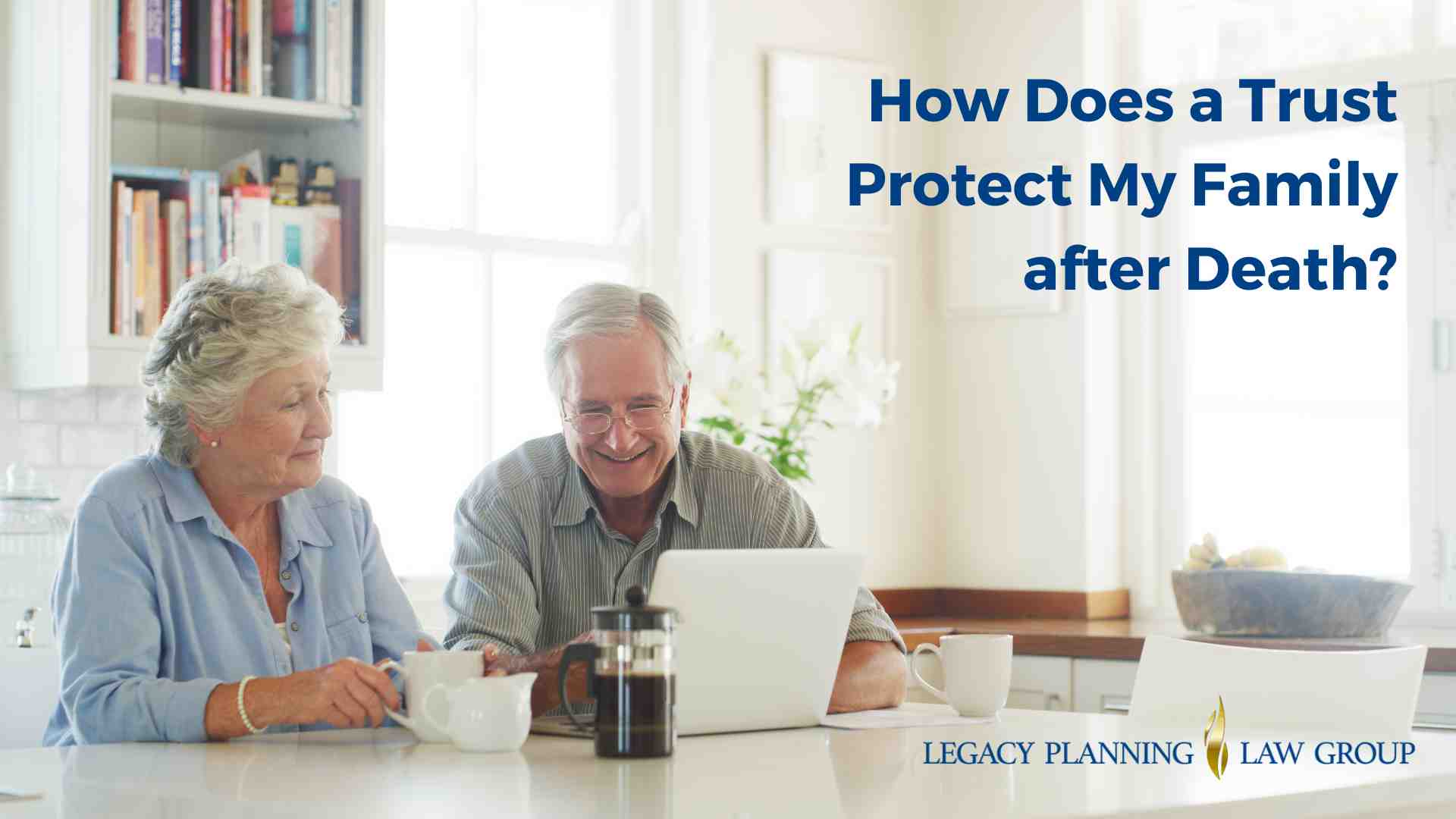 Estate planning involves a close look at personal and financial goals while you are living and after you have died. Having a comprehensive estate plan ensures that your wishes will be carried out and loved ones protected.
Many Jacksonville seniors ask our estate planning team about the use of trusts to protect family.  A trust—created by the grantor—says how assets can be used during their lifetime and how they should pass to the grantor's beneficiaries when they die. Although the word "trust" might be intimidating, they're just arrangements that most people already use in their day-to-day finances.
Jacksonville residents use trusts to protect and pass assets to their heirs for a variety of reasons. While there are different types of trusts, they all work the same way. The grantor establishes the trust and specifies how the assets in the trust should be managed and transferred to the beneficiaries at their death.
The grantor will put assets in the trust, which removes the assets from the grantor's name and estate. In addition, the grantor names a trustee, the person charged with making the day-to-day decisions for the trust, its assets, and its beneficiaries. When the grantor dies, the trustee will direct the distributions of assets held in the trust according to the trust's terms.
Trusts protect family members with special needs, for example, by protecting their eligibility to receive government benefits. Depending on the type of trust you create, you might be able to eliminate estate taxes. Certain trusts are also useful in protecting assets from creditors and lawsuits, and ensure that assets are distributed according to your wishes.
In his video, "How Can a Trust Protect My Heirs?," Jacksonville trust attorney Bill O'Leary, Esq. outlines additional ways that trusts protect family.   Trusts can protect an heir or child from themselves. If you have an adult child who does not spend wisely and may have a tendency to go into debt, a trust can ensure that the inheritance will last for as long as it's needed throughout your child's life.  In addition, trusts can protect against issues like divorce or even lawsuits from a car accident or other issue that may arise in your child's life.
A revocable trust is one of the easiest ways to pass property to heirs outside of probate, says a recent article from The News-Enterprise, "Revocable trusts provide flexibility in estate planning."  Revocable living trusts provide protection in case of incapacity, avoid probate and ancillary probate and may provide asset protection for beneficiaries.  Revocable trusts are popular tools to avoid probate, protecting the decedent and beneficiaries.  Another benefit of revocable trusts? The trustee who manages the trust can work on their own timeline rather than worrying about meeting dates set by the court.
Legacy Planning Law Group is dedicated to helping people protect their family and preserve their legacy.  Schedule a free discovery phone call with Team Legacy if you'd like to learn more about how trusts protect family.