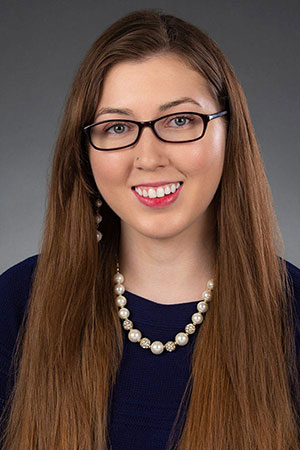 Sarah is one of our most respected and loved team members. She is the friendly face clients see along the planning process. Sarah ensures that the clients' needs are being taken care of and that the client experience is second to none. As our Legal Assistant, she serves as a point of contact between clients and our attorneys, providing regular updates. After the signing ceremony, Sarah assembles a personalized binder containing the client's unique and customized estate plan. She exhibits a can-do attitude. Sarah's attention to detail provides clients an experience that is second-to-none.
"Those who don't believe in magic will never find it."
​- Roald Dahl
Family
Sarah was born here in Jacksonville while her parents served in the Navy and was raised in Colorado where her mother's family is from. She moved back to the Jacksonville area in 2016 and has lived here since. She grew up with an appreciation for nature and enjoys many outdoor activities such as camping, hiking, snowboarding, and horseback riding. She regularly partakes in 5k races throughout the Jacksonville area alongside her mother and hopes to one day participate in the esteemed Disney World half marathon.
Sarah has been regularly traveling since she was a child and loves to experience new places and cultures. Her favorite travel experience so far has been her trip to Italy in the summer of 2013. When not out and about, she enjoys spending time in the comfort of her own home while reading, drawing, or simply doting on her beloved cat, Ellie.
Education
University High School Diploma (2015)